Bridget Riley is a painter known for her Op Art style. She is from London and studied at the Royal College of Art from 1952-55.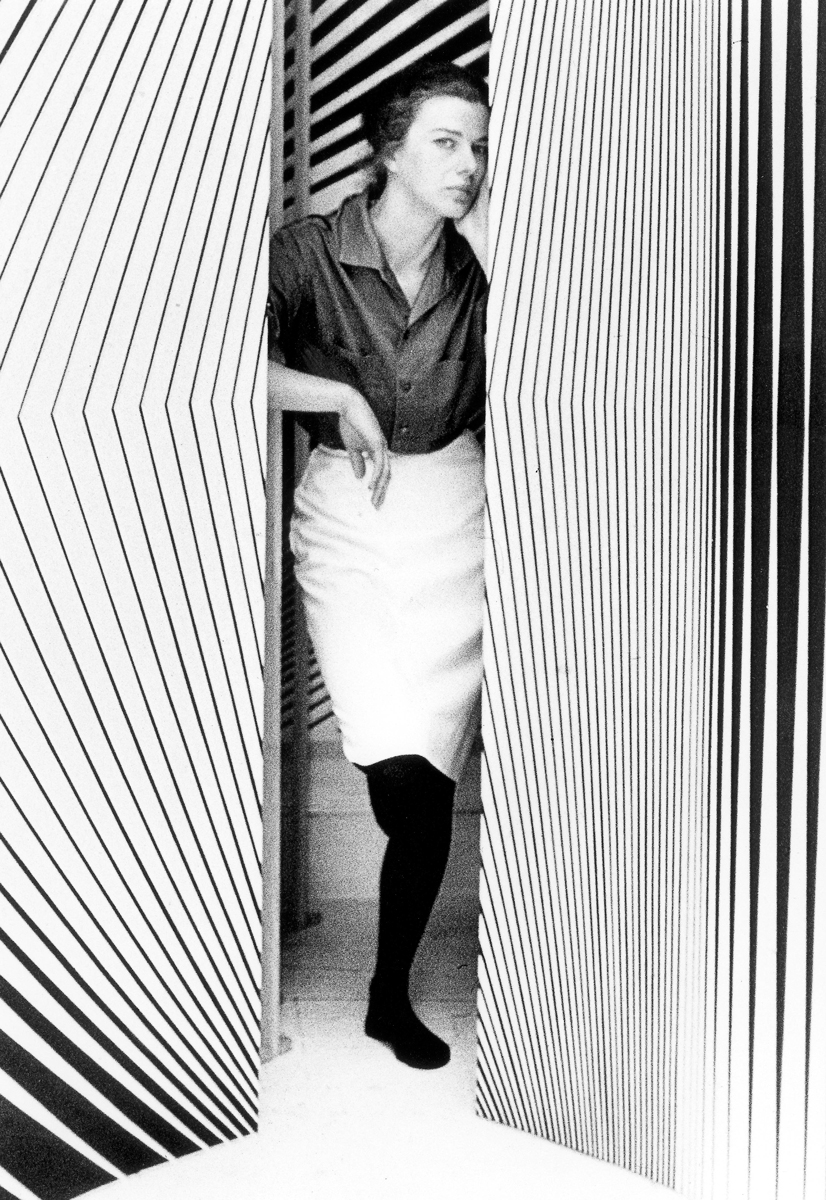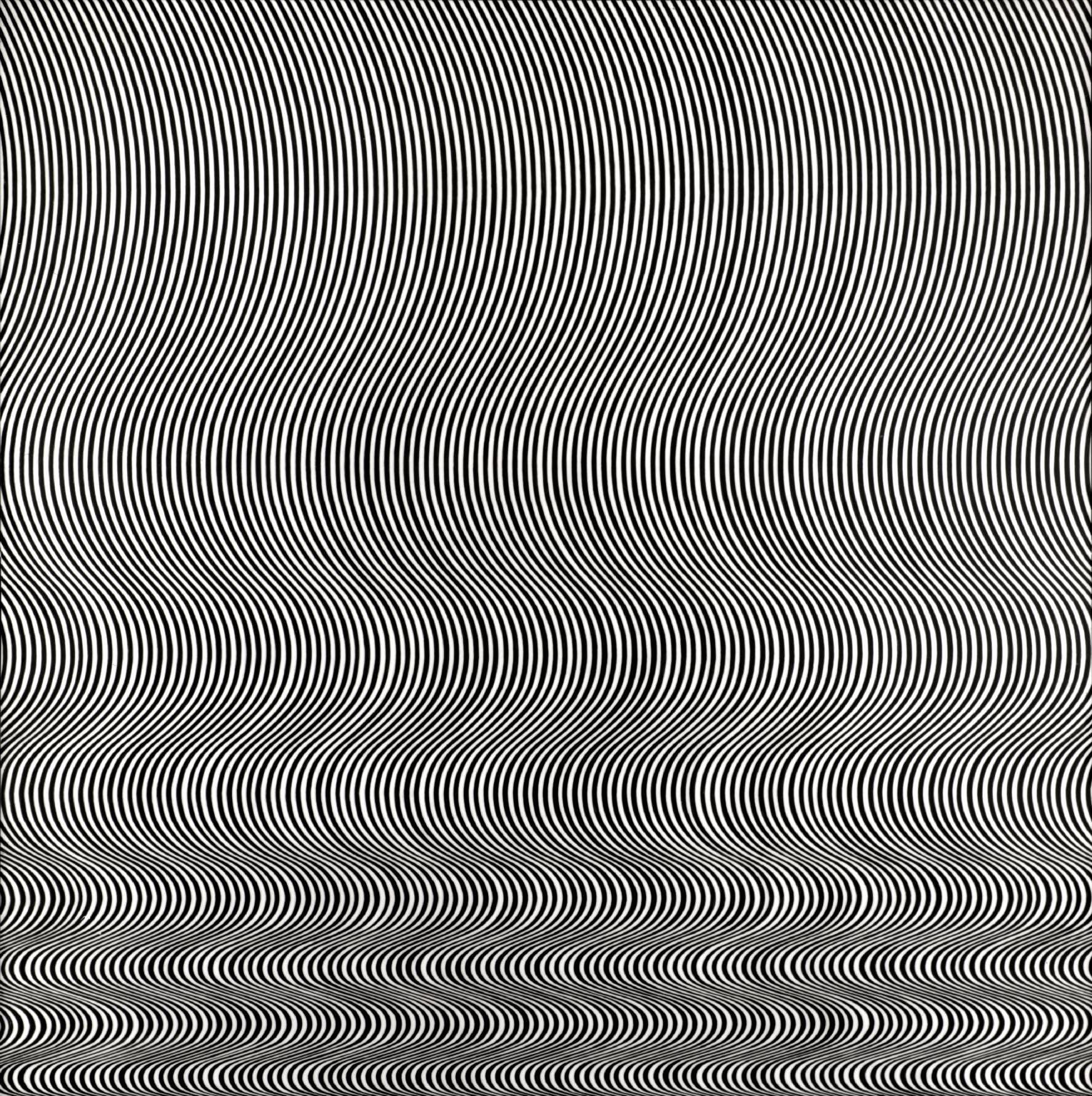 It was in the 1960s that she developed her style based on optical illustions using primarily black and white. Until 1964 she also worked as an illustrator for the J. Walter Thompson advertising agency.
Riley is interested in visual effects:
The eye can travel over the surface in a way parallel to the way it moves over nature. It should feel caressed and soothed, experience frictions and ruptures, glide and drift. One moment, there will be nothing to look at and the next second the canvas seems to refill, to be crowded with visual events.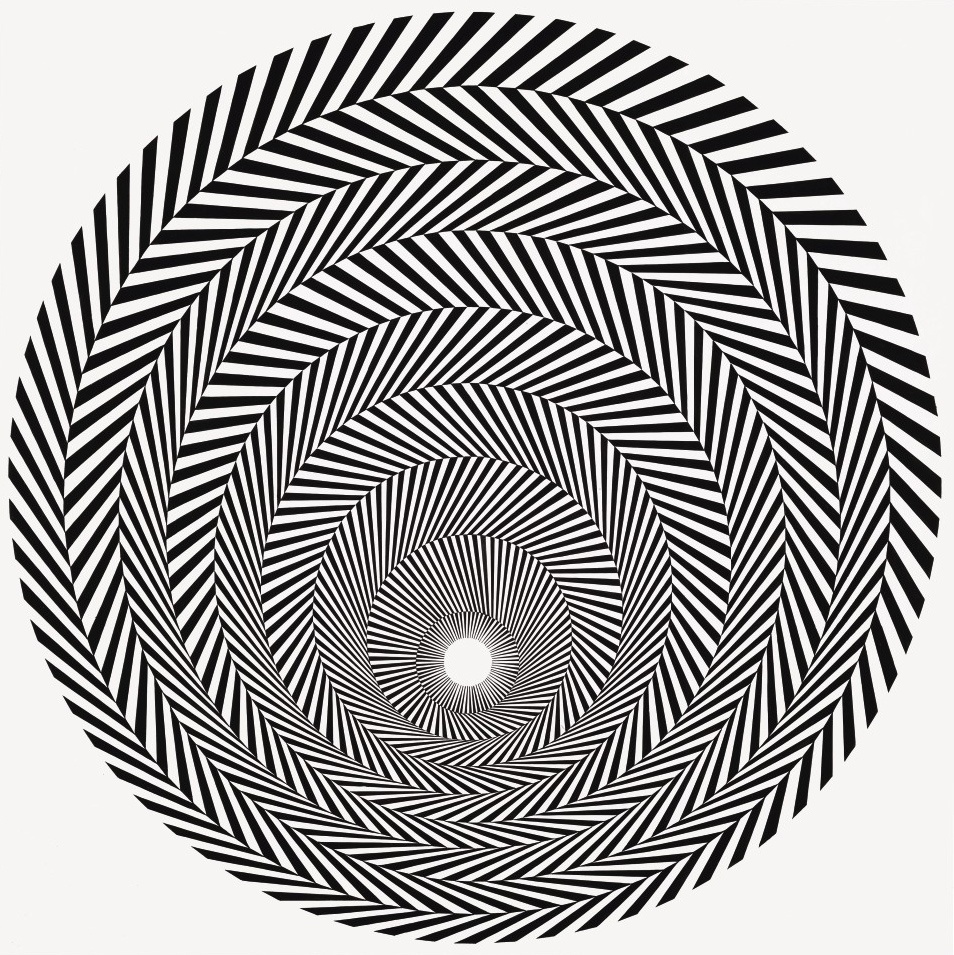 Her work appears to pulsate and move, encouraging visual tension. She does not only work in black and white, creating prints and paintings in color that speak towards gestalt patterning sensibilities.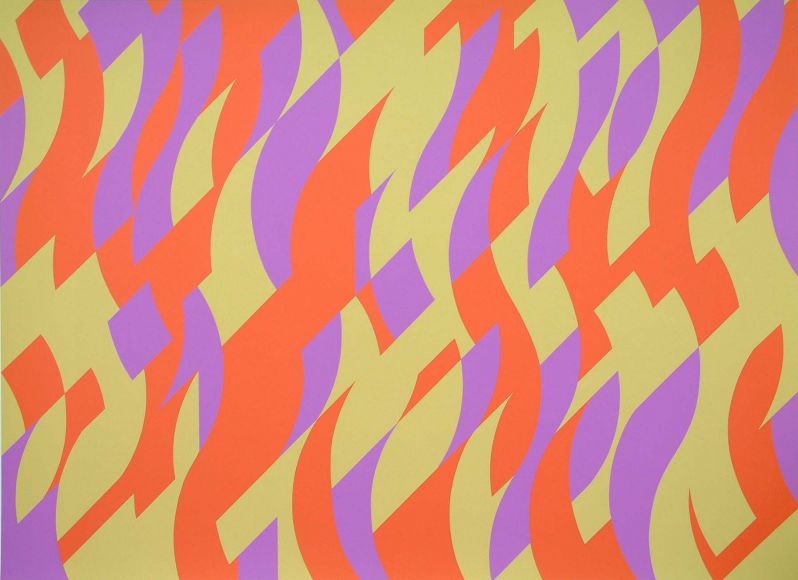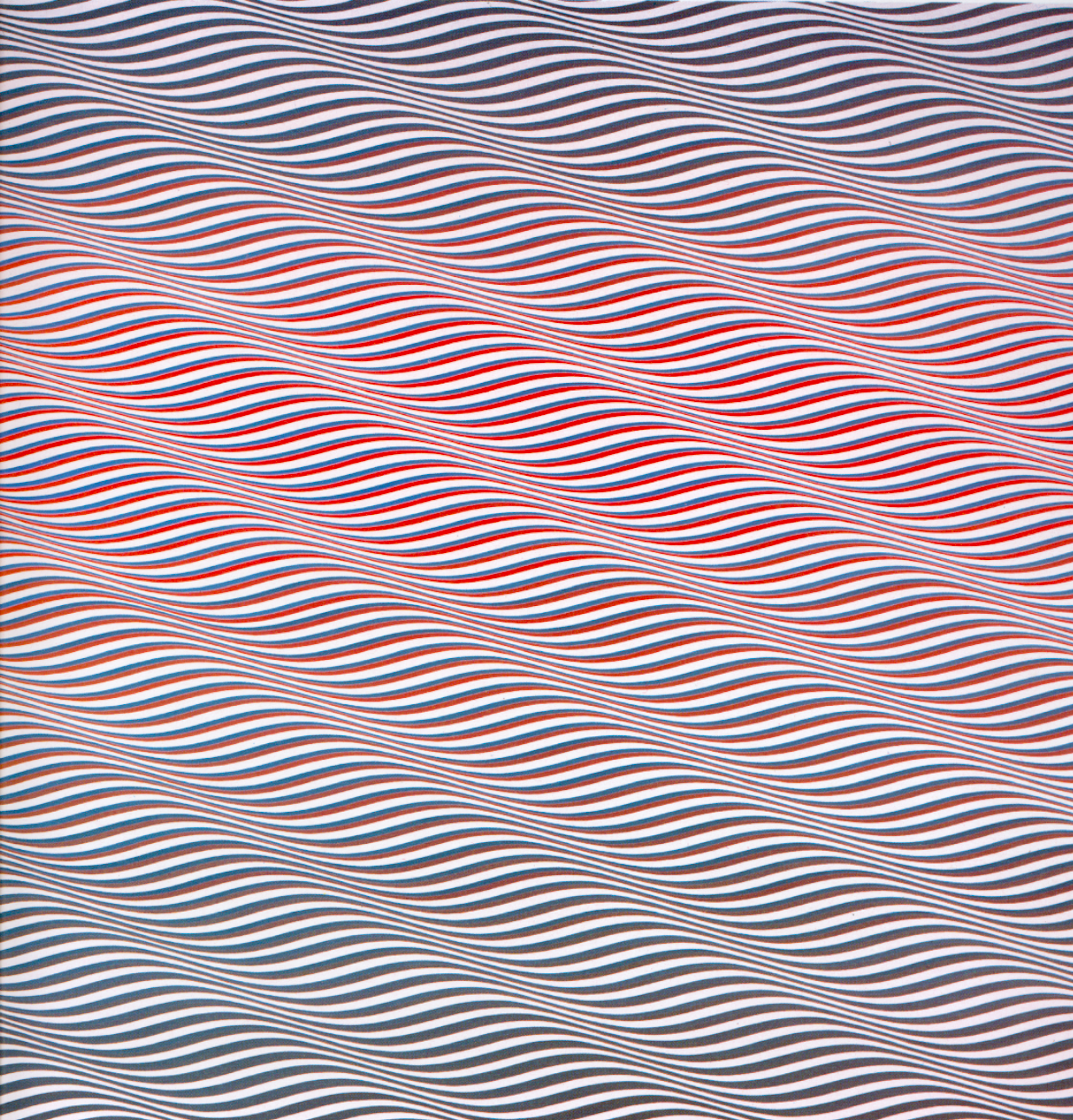 The term first appeared in print in Time magazine in October 1964. In 1965, an exhibition called The Responsive Eye, curated by William C. Seitz was held at the Museum of Modern Art in New York City. Works by artists included Frank Stella, Ellsworth Kelly, Victor Vasarely, Richard Anuszkiewicz, and Bridget Riley.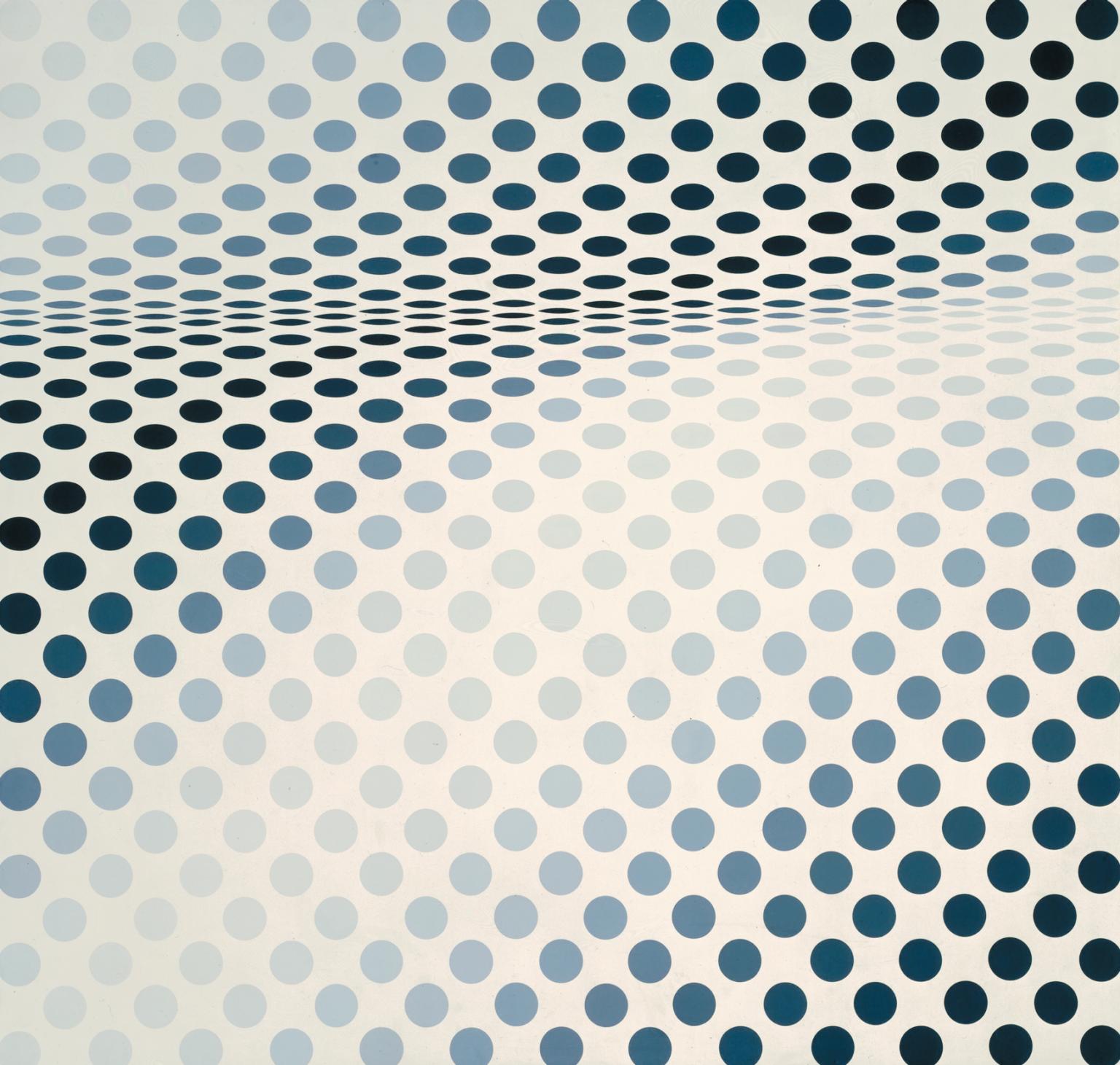 The exhibition focused on the perceptual aspects of art, which result both from the illusion of movement and the interaction of color relationships. Critics dismissed op art as portraying nothing more than trompe l'oeil, or tricks that fool the eye. For me, Riley's paintings are entrancing, making the paintings more than just fun and games.