Print & Pattern started as a blog dedicated to contemporary surface pattern design run by Marie Perkins, a.k.a. Bowie Style. She has produced numerous books.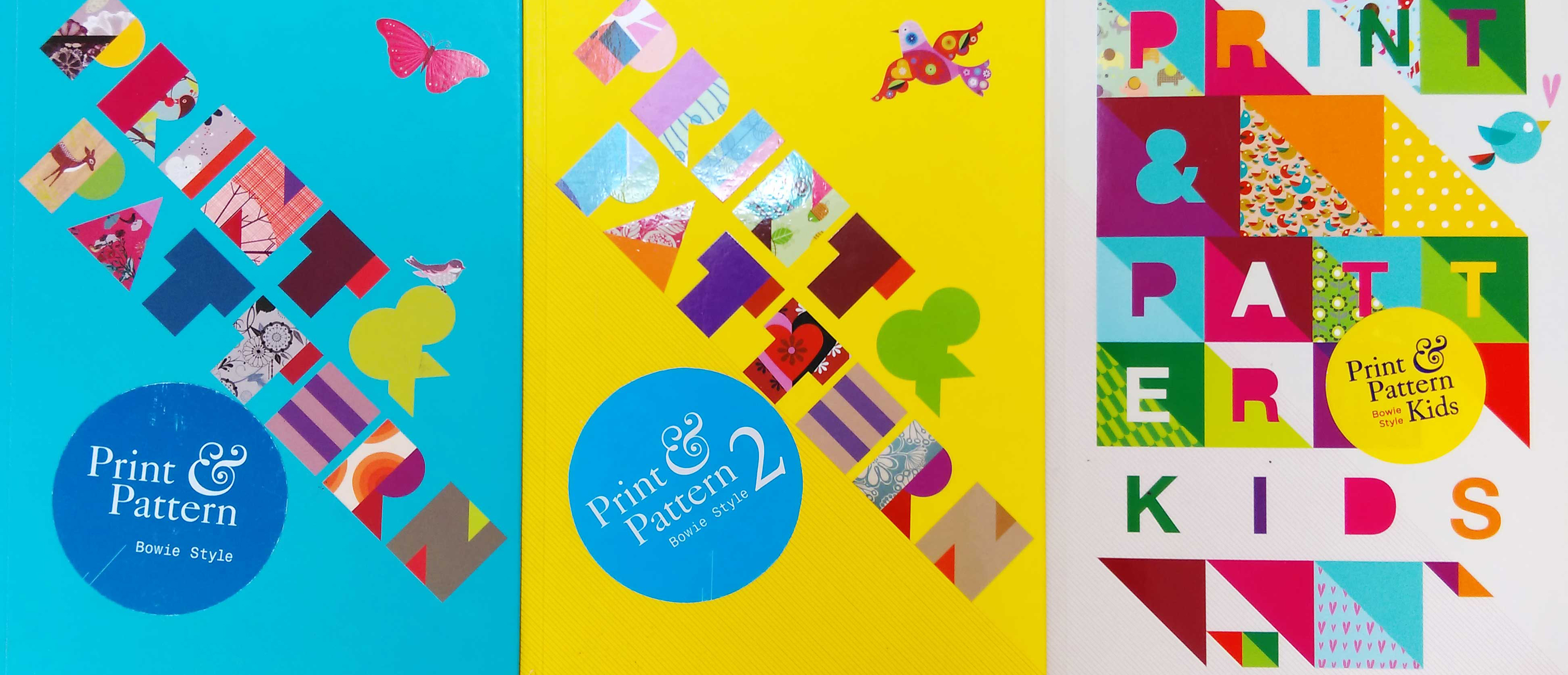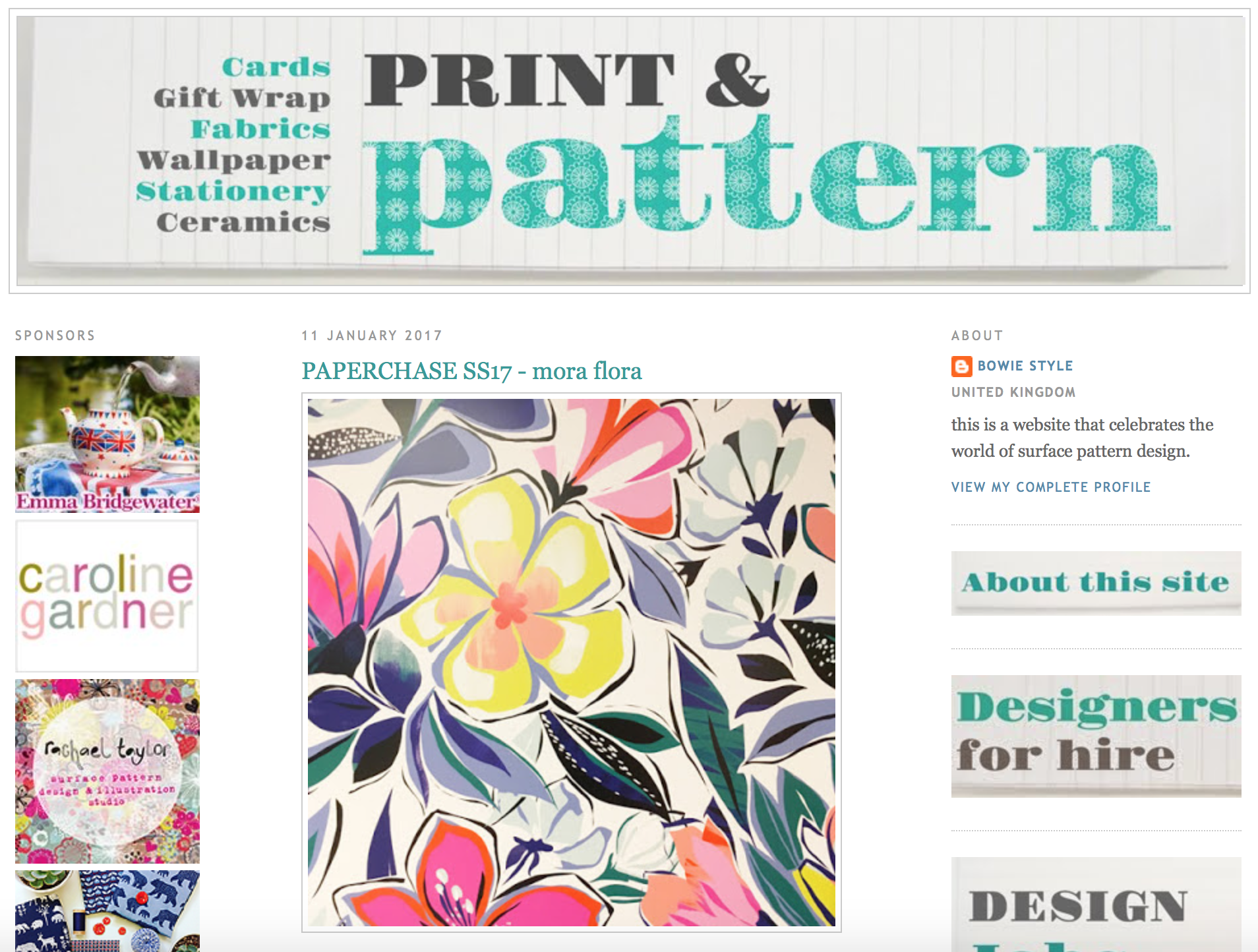 In one of the Print & Pattern books, in the introduction she talks about the direction of the blog:
Graduates and designers asked to appear on the site to showcase themselves to the many companies that were using it to recruit fresh talent, while I scoured the shops with my trusty spy camera and exposed the exciting design that could be found in London, Paris and New York.
Her site is constantly up to date and is meant to be inspiring. Which it is. While the book serves as a resource for contemporary design, including wonderful works across the board. What she said about the book:
As a collective of design books, naturally I jumped at the chance to curate my own.
Her favorites include Orla Kiely (work featured HERE), and Sanna Annukka, shown below, who has also done some wonderful work for Marimekko. See her site at sanna-annukka.com.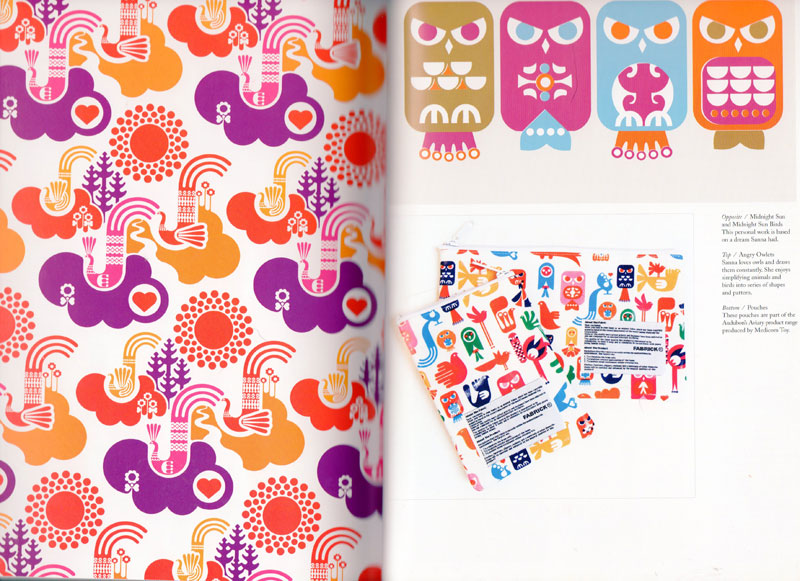 The site is so much fun to look around and you will always see new things. printpattern.blogspot.com.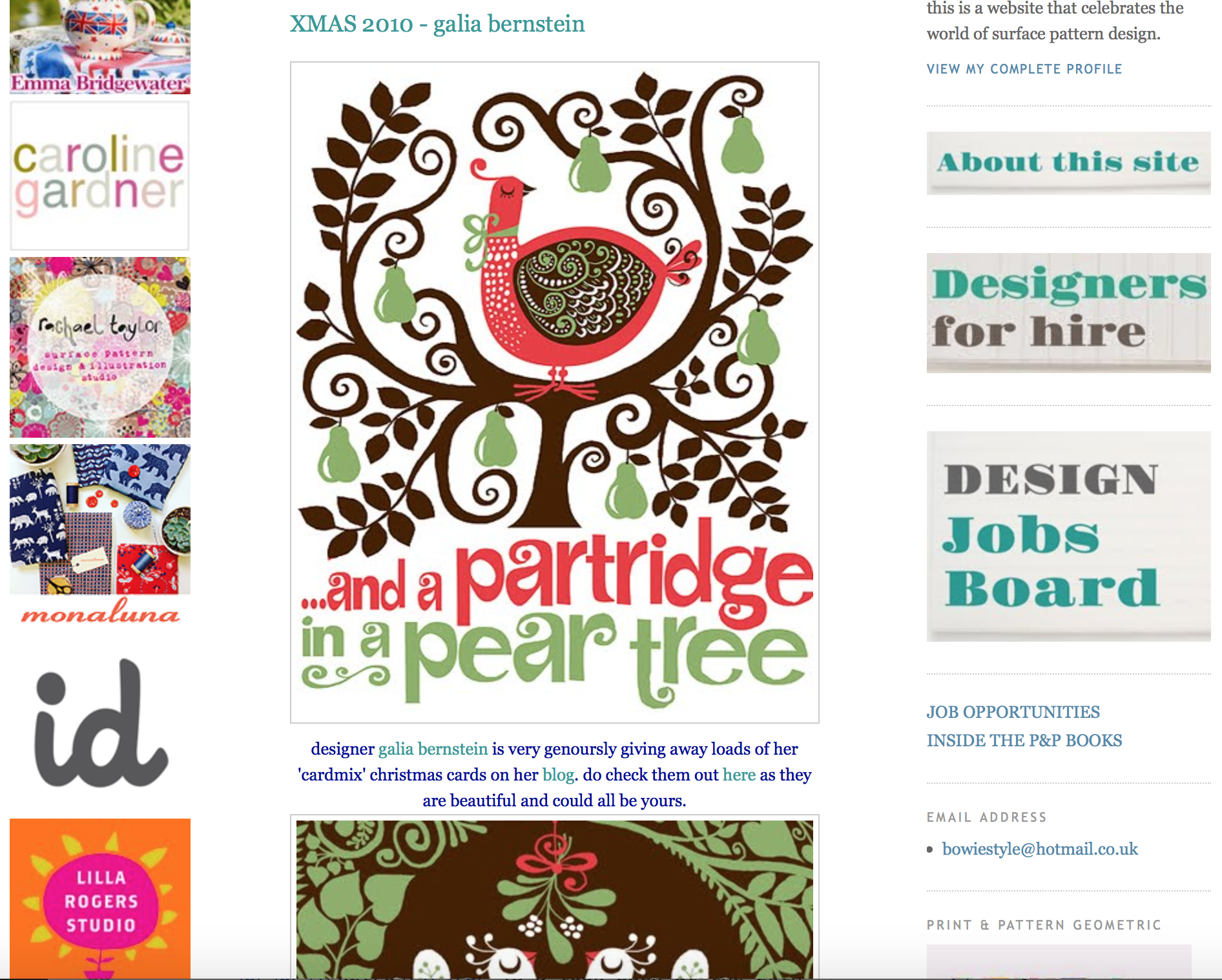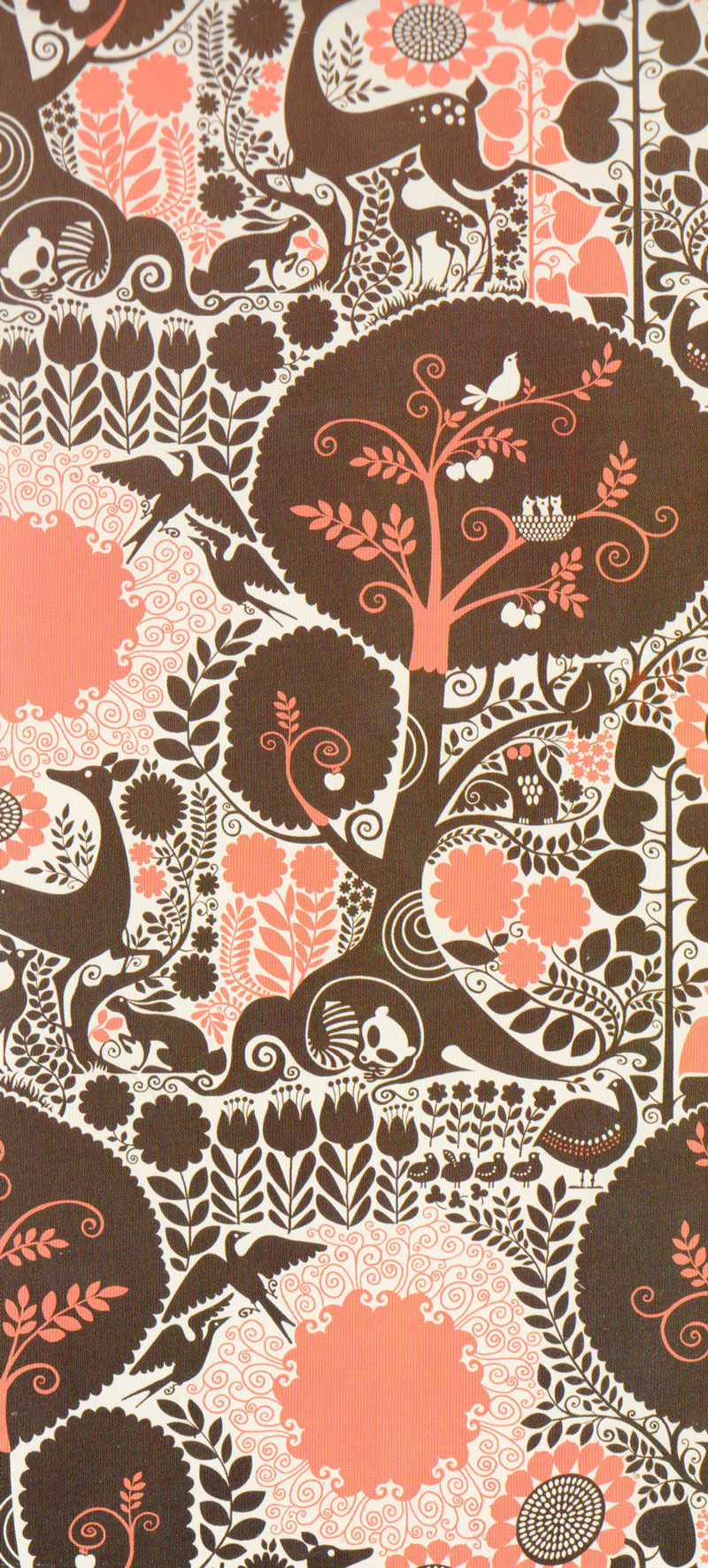 Above, screen shot from the blog, and, from the Print & Pattern Bowie Style book, Galia Bernstein. Bernstein is an Israeli born and raised designer who studied at Parsons School of Design. She now is a freelance illustrator and textile print designer. In the book, her process is explained as using Photoshop and unexpeceted and limited colors. The above desin was for a promotional canvas tote for Tom Cody Design. She loved the print so she later turned it from one color into two. See her work at dancingkangaroo.com.