The Quilts of Gee's Bend, a collection of over 60 quilts by 42 women from the Gee's Bend area of Alabama, were initially made famous through a show organized by the Museum of Fine Arts, Houston. The show then continuted to the Whitney Museum of American Art in New York, where I had the pleasure to see the exhibition.
The compositions of these quilts contrast dramatically with the ordered regularity associated with many styles of Euro-American quiltmaking. There's a brilliant, improvisational range of approaches to composition that is more often associated with the inventiveness and power of the leading 20th-century abstract painters than it is with textile-making.
—Alvia Wardlaw, curator of Modern and Contemporary Art at the Museum of Fine Arts.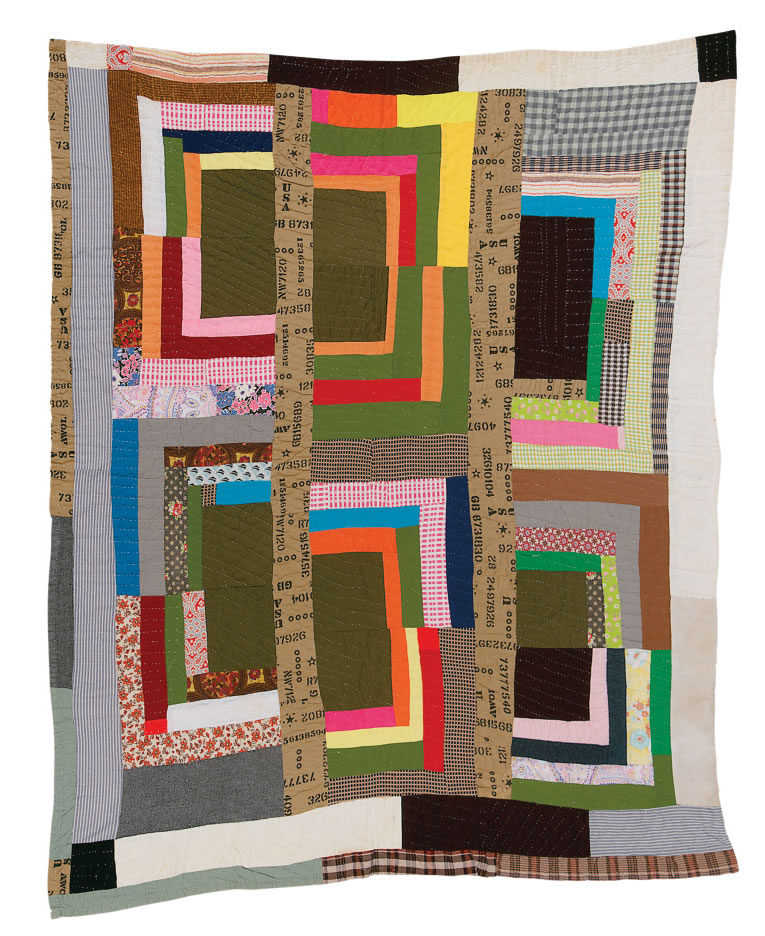 Lillie Mae Pettway, 1927-1990. "Housetop"--twelve-block "Half-Logcabin" variation, ca. 1965, cotton, wool corduroy, 77 x 65 inches.
The artists utilized whatever materials they could get their hands on, particularly including old work clothes, rags, and fabric scraps, and with their own personal designs.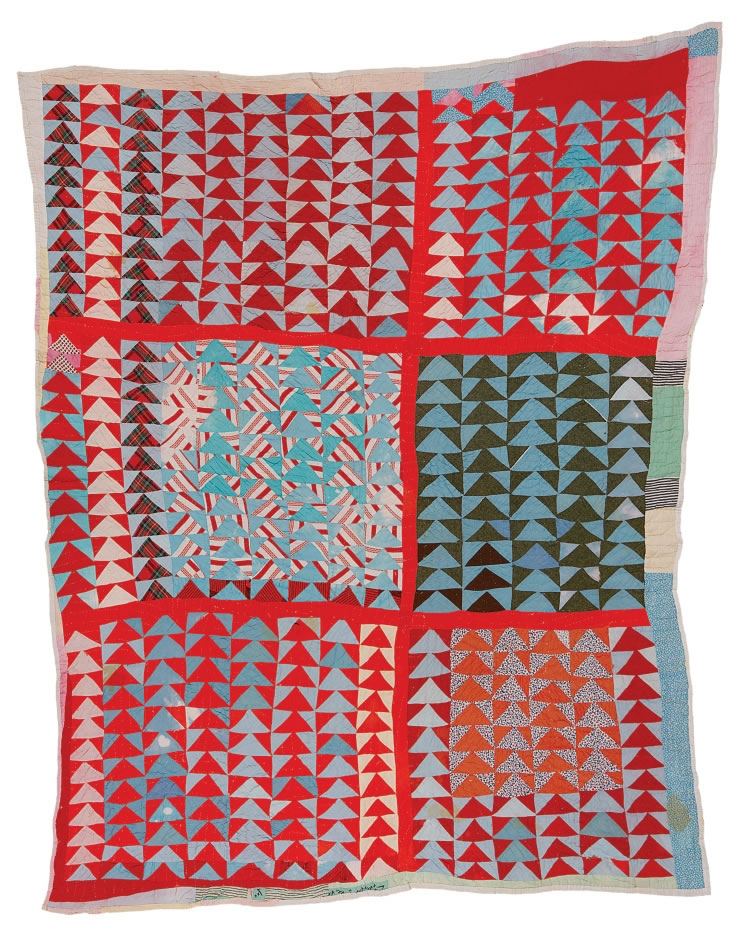 Annie E. Petttway, 1904-1971. "Flying Geese" variation, ca. 1935, cotton and wool, 86 x 71 inches.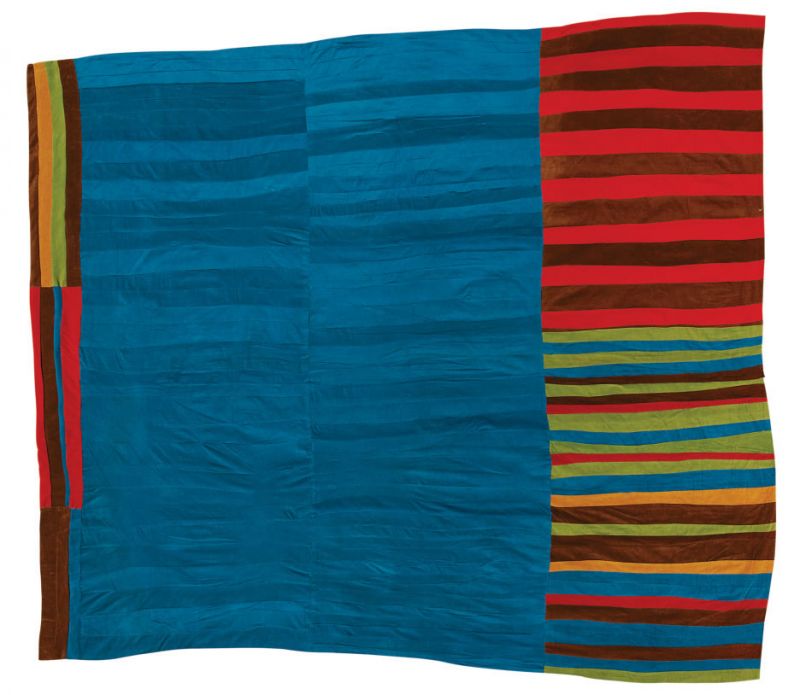 Annie Mae Young, born 1928. Strips, corduroy, ca. 1975, 95 x 105 inches.
Most of the residents are descendants of slaves of the former Pettway plantation. The area is named for the first white setteler Joseph Gee in the 1880's. The Gee family sold the plantation to Mark Pettway in 1845. Most of the approximately 750 people who live in Gee's Bend today are descendants of slaves on the former Pettway plantation (NPR).
It is debatable that this group of artists should be conisidered "historic" in that some are still alive and working. The techniques are rooted in tradition and history, though, and hence I categorized them here.
For more information, and to listen to a story on the Gee's Bend Quilt exhibition, go to NPR, by clicking HERE.