Takashi Murakami and Louis Vuitton (with Marc Jacobs) collaborated to reinvigorate the iconic brand. "The Japanese fine artist's play on the Monogram design was commissioned in 2002 and proved a huge success, bringing him worldwide notoriety as an artist who had blurred the line between high art and commercialism. (It was also a particularly savvy business move to use a cult Japanese artist, as an astonishing 94 per cent of Tokyo women in their twenties own at least one Louis Vuitton bag - and are always on the lookout to buy another.)" --Brittish GQ, Louis Vuitton: the art of art.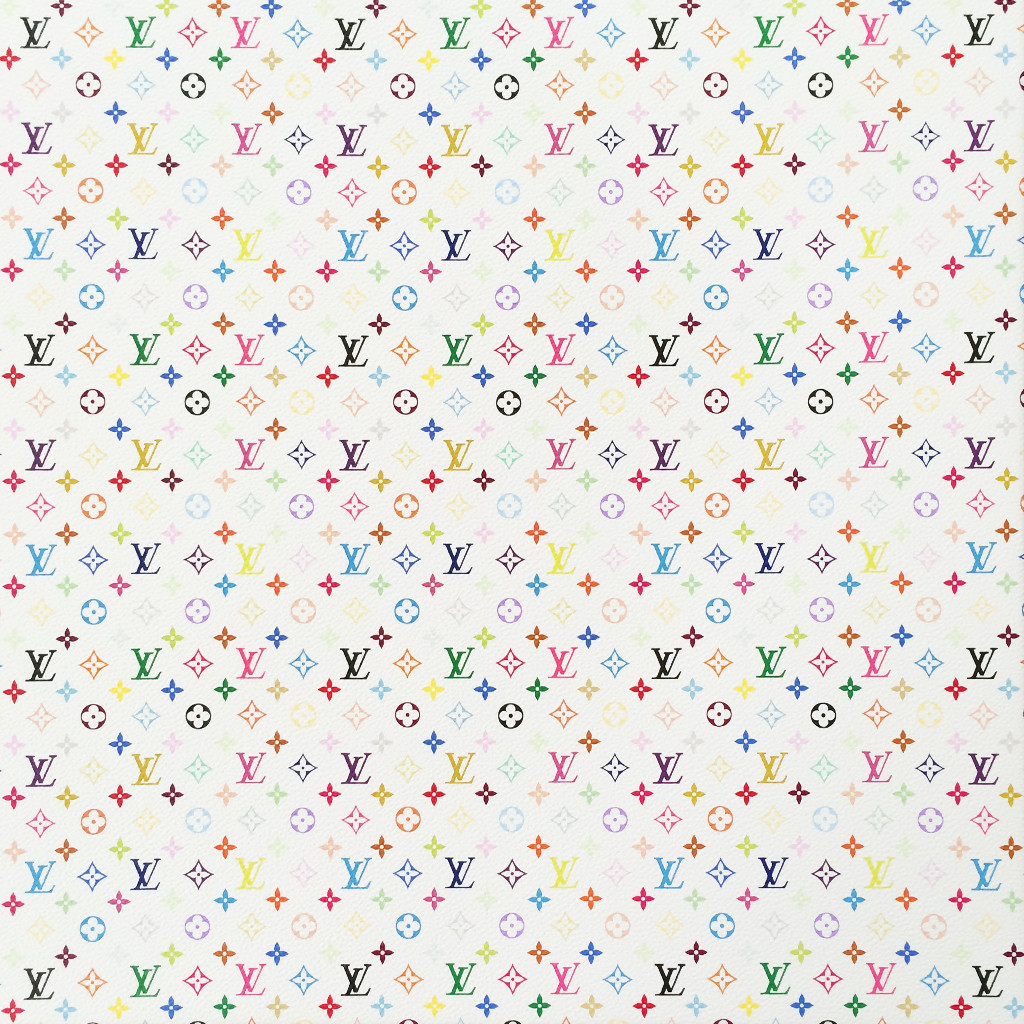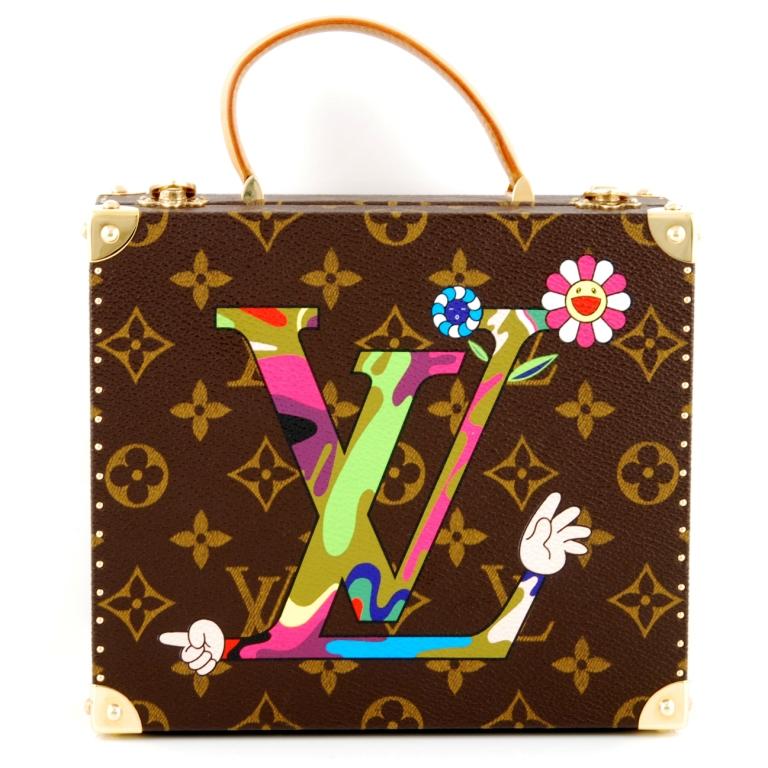 Murakami's "Superflat" exhibition title for a show he curated at the Museum of Contemporary art in Los Angeles happened in 2000, which encompasses a theory of flat two dimensional imagery, that existed in Japan's artistic past and continues to the future.
Murakami's "Putipanda" collaboration with LV features his typical design aesthetic on a large-sized plush toy as well as a smaller mobile phone charm.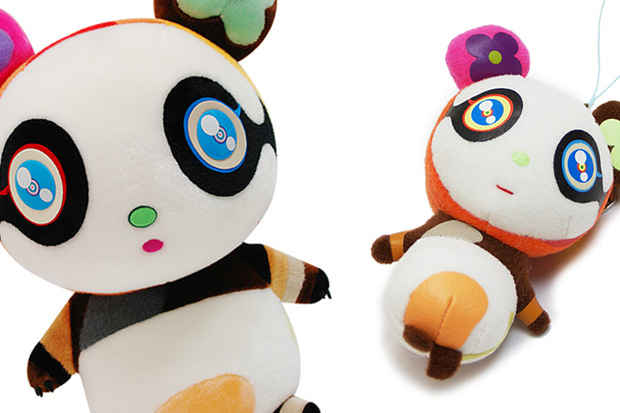 Further collaborations with LV include the 2010 Cosmic Blossom Collection, pictured below.