Charles Spencer Anderson (charles s. anderson design co.) and Jerry French (French Paper Co.) have collaborated since 1985 on a collection of projects that include paper, product, and graphic design. The style is a combination of retro influence and contemporary color palette. You can find many of the products at French Paper Co.'s Pop ink site (French Paper Co./Pop ink).
In 2006, CSA Design launched the Pop Ink brand of licensed products, including paper products and objects d'art, in collaboration with French Paper. Pop Ink products are backed by the extensive CSA Images library and printed on French Paper, establishing a retail paper product line for French.>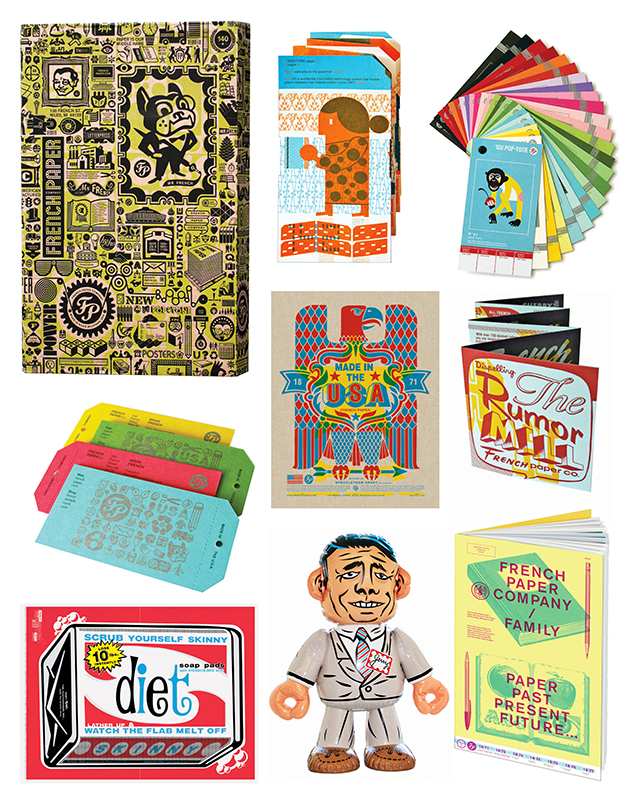 Charles S. Anderson created CSA Images, a well-respected archive of liscensable artwork. The images are royalty-free and museum quality.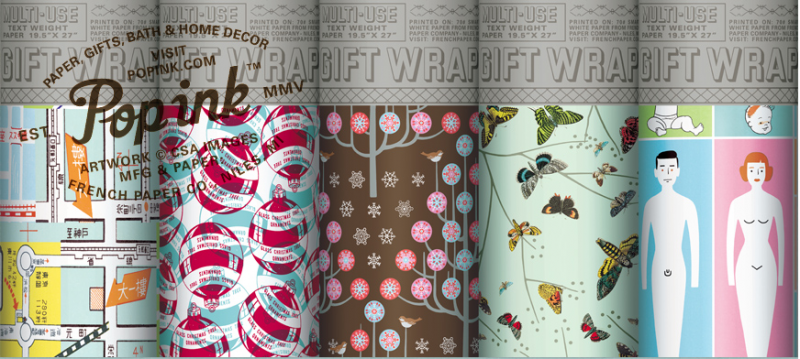 Charles S. Anderson's style has a range of historical references, including traditional iconograhpy, beginnings of graphic design, and a particular interest in mod aesthetics. He utilizes imagery that references both high and low popular culture.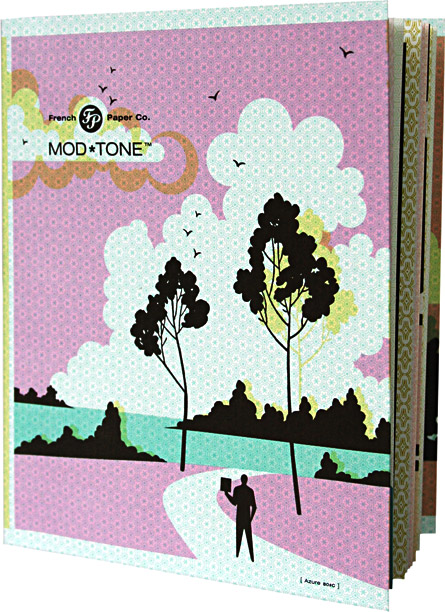 "Mod-Tone is the most unique paper line we have designed for French Paper and consists of 9 patterned sheets, each in a different, subtle tone-on-tone hue. This brochure showcases the beauty and science that went into Mod-Tone's creation, and it also suggests the many print applications ideally suited for this elegant and versatile sheet."
Above, Mod-Tone Brochure, details below.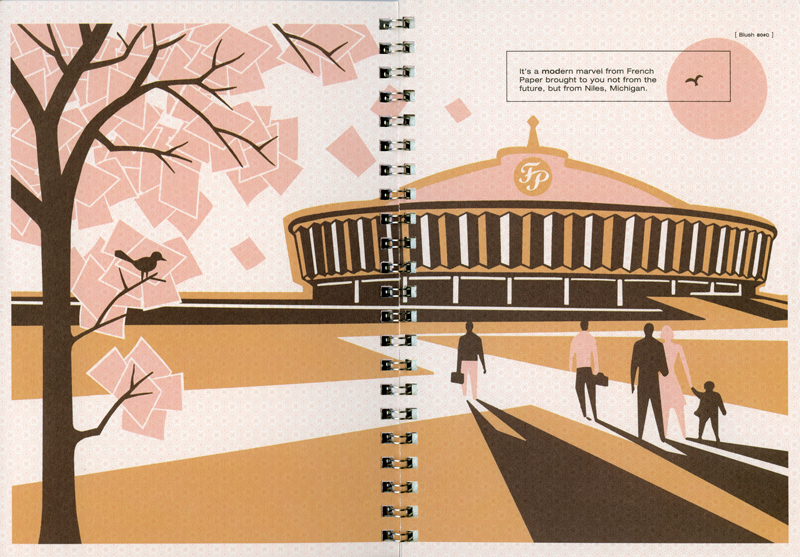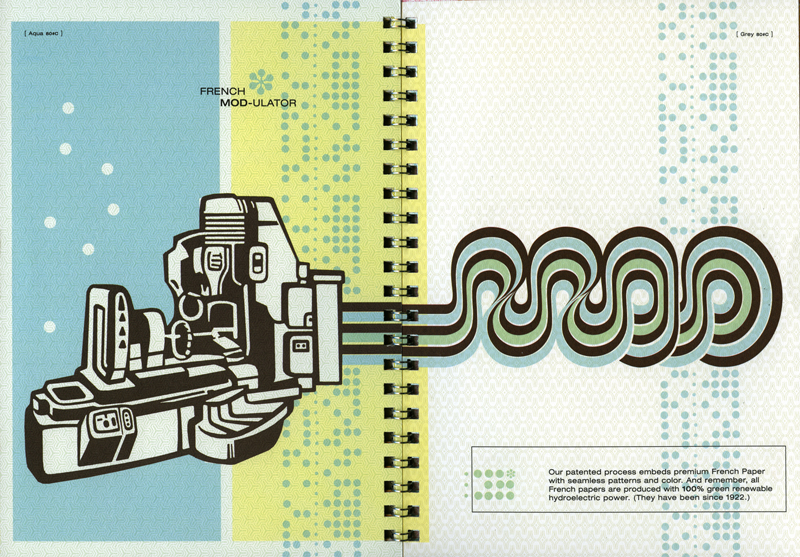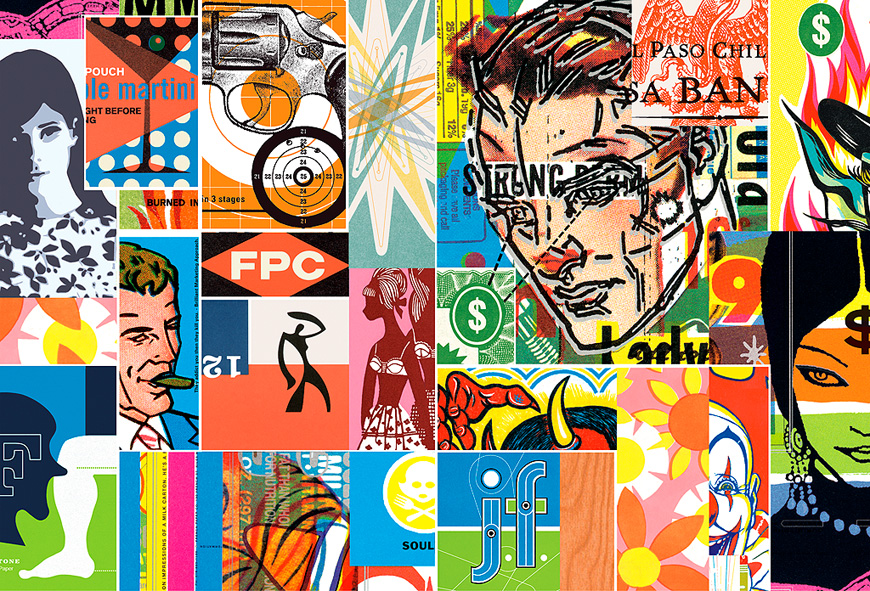 Above is a selection from the CSA Archive
When you order paper from French Paper, it comes in a fantastic box.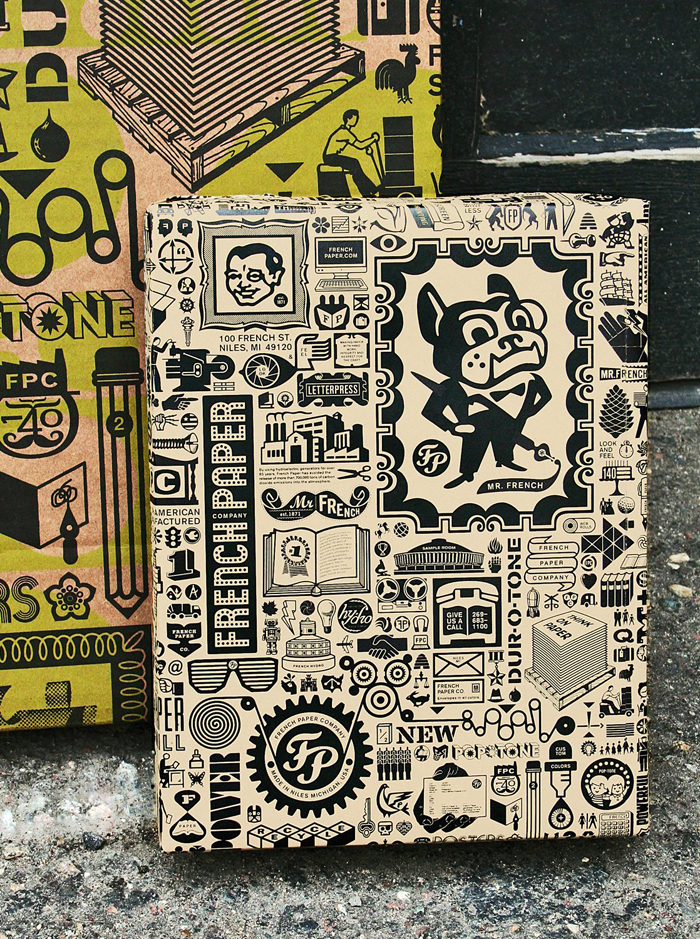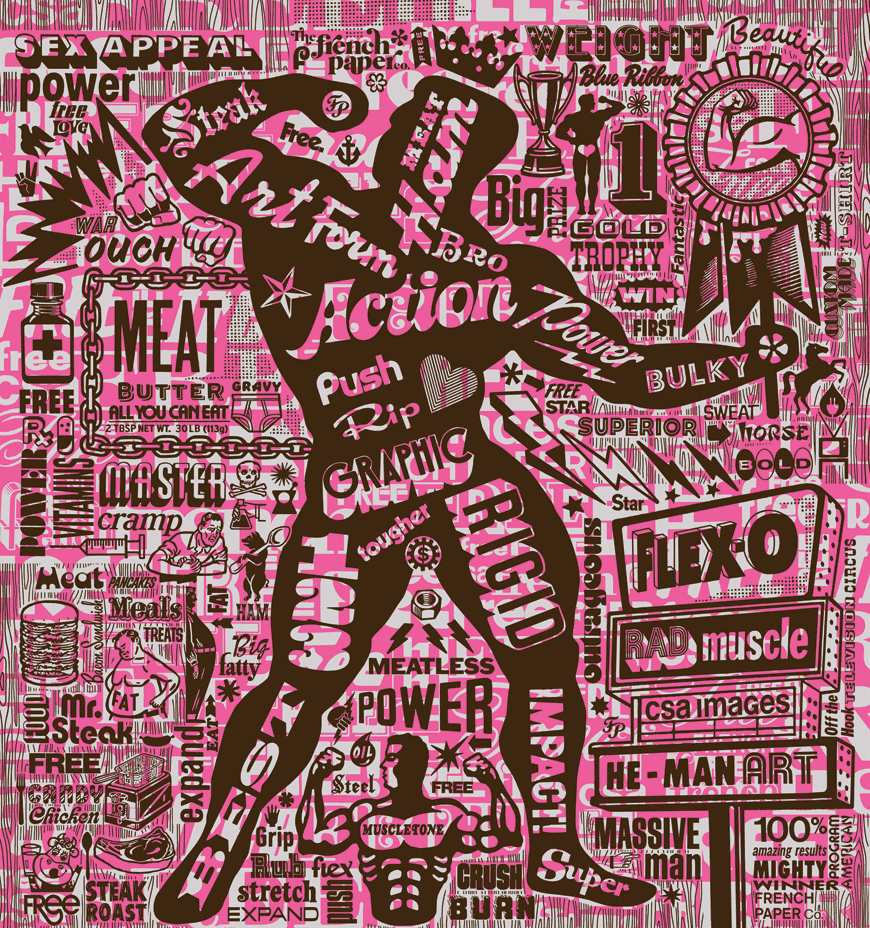 To find out more about Charles Spencer Anderson, view his site, HERE.